Think of me as the Robin Hood of fashion - I share my fashion steals with my friends :)
I've already had one private sale on Facebook but I figured I would have one here so everyone could see my finds and my friends could shop. My closest friend Sheev always gets first dibs because she lives the closest and I've known her since 5th grade :) I'll post what she took first -
TAKEN - Rebecca Minkoff Mini Studded Affair $61 + tax. So cute and I would have kept if it was any other color. I already have a nude RM bag.
TAKEN - I forgot the brand but this super cute tote was less than $30!
She also took this red leather wallet from Hobo for $15 (retail $118)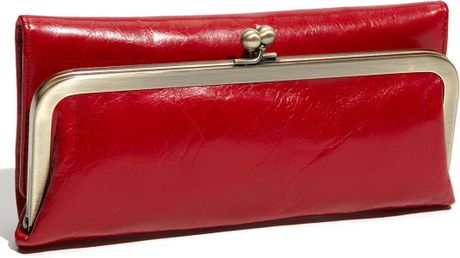 TAKEN
Now we have what's left. My friend Eva I. gets first dibs on the following bags because she's been asking me to pick up a bag for her for years!
First up, Michael Kors - I kinda had Eva in mind for this one when I picked it up. Otherwise I can think of a bunch of others who would be interested :)
TAKEN Great cross-body strap!
TAKEN $130 plus tax!!!
TAKEN This is a refurbished bag so there are a couple minor flaws. Here you can see a couple tiny scratches - these are on the back of the bag.
TAKEN
Next - Longchamp. I've never been much of a Longchamp girl but my friends are LOL. This crossbody is featherlight and the perfect black crossbody bag. If Eva doesn't want it then Daphne has dibs :)
TAKEN $49 + tax
TAKEN A couple faint marks on leather - nothing serious.
TAKEN
And finally, Rebecca Minkoff. I truly love her and grab every cheap bag of hers that I see. I own at least 12 of her bags but I'm OK sharing these because I already have similar bags LOL.The Swing is on the heavier side for a bag this size (from the chains) but it's very Chanel-y and works as a crossbody or shoulder bag. There is an extra leather fringe in the bag - I think it's supposed to be attached to the front zipper.
TAKEN Rebecca Minkoff black Swing bag $86 + tax
TAKEN
I also grabbed these super cute Burberry boots in size 36 (5.5?) for $60 - no tax! I know many of us wish they were larger but I know my cousin Sophia and maybe my friend Debbie may fit them - so LMK guys! I may end up Ebaying these - we'll see...
TAKEN
TAKEN Marked 36 and 3 1/2 - Nordstrom says it's a US 5.5
Herve Leger Reona dress, size XS. I'd say it works best for size 0 or 2. I'm a solid 4/6 and I wear a medium in HL (or a stretched out small LOL). It must have been a return because some of the original tags are missing - but it was only $203 - no tax!
TAKEN Front
TAKEN Back
TAKEN
TAKEN
TAKEN
And last but not least, the shoes I found for my friend Bun. Most have you have been asking for Louboutins - and her size finally showed up :)
TAKEN Bianca size 39
TAKEN $230! Bun - this is what I mean about the soles - LMK if you want me to have red Vibrams put on for $25 to cover up the brown. I haven't done it to my refurb CLs yet and they are fine.




TAKEN
I also grabbed these Cole Haan for her a while back.
TAKEN The orange suede isn't perfect but for $5 - they are pretty amazing!
TAKEN
TAKEN
And that's all folks! Everything is sold as is and I don't do returns because I'm not Wallmart. I'm selling everything here for cost plus shipping and tax where applicable.
Please note these are for friends only
but feel free to message me as I'll happily sell to my followers if my close friends pass :) Resellers are not welcome. I know how to Ebay too. I often pick up deals for friends who share my passion, and like myself have champagne tastes on a tap water budget.
I'll post about my crazy week tomorrow - I knew I had to get this up already LOL!
Shoppinggal