Drop whatever you are doing and run to your local Marshalls or TJ Maxx - especially if it's a runway store. Today I hit four stores and found some goodies :)
Some of my finds - kids and DH already made off with a few things...I also got Ryka sneakers for $14 for me :)
My favorite find of the day - Brian Atwood pumps for $29!!! I wanted these at full price ($300+) too!
Rebecca Minkoff wallet on a chain, Retail $195 - my price $39! I've been thinking about a RM wallet for a while :)




Close up of my perfumes - Juicy Couture $1, Escape by Calvin Klein $3, and Bucheron for men $2
Can't wait to see what I find tomorrow :)
*************
I also quickly stopped at a Target today and I found these hidden 90% Christmas clearance finds.
$.99 each!!!
*************
A couple weeks ago I decided to try shopping on
AliExpress
after my successful Ebay dress buy. I purchased this
cute navy dress
for less than $18 shipped after coupon from
NO.1 New Fashion Cloth Store.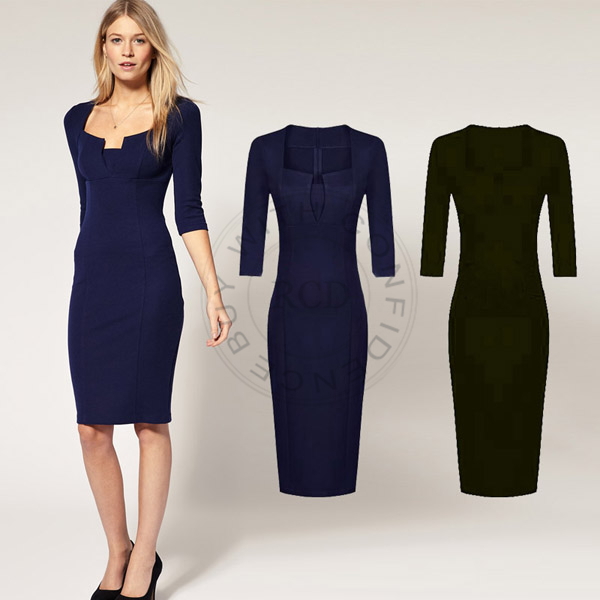 What I ordered...
What I got.
Zipper ends mid-back (weird) and you can see all the puckering at the seams.
Sadly it was not what I expected. The listing mentioned it ran small and boy, they were not kidding. I sized up to a medium and I was worried it was going to be too big LOL. It's TINY! My medium is a 0/2 - and their measurements are way off! Plus it's listed as cotton and it's NOT! It's a thin jersey polyester that's dry clean only. The back zipper is poorly set in, lots of puckering in the back seams, the arms are too narrow and the hip looks crooked - basically it was a big waste of money. I complained to the seller and they said they would send me some money back - we'll see how much...Next time I'm going to stick to
valuefashionshop
on Ebay - at least there I know what I'm going to get.
Happy shopping and good luck! Hope you find some yellow sticker deals too :)
ETA: The AliExpress seller offered me a $3 refund if I gave them a 5 star review. I told them no thanks, that's not enough money for me to sell my soul. I'd rather buyers know it's a sub-par product.