Today is my baby sister's birthday. She's seven years younger and somehow she's now older than I am in my head LOL. She lives in Israel where is customary to receive blessings from your friends and family on your birthday. So Oog (my nickname for her), happy birthday! May you too find what you've been searching for :) Sometimes it's the small victories that fulfill us...
She's not really into stuff like I am but I have a feeling that right about now she's probably enjoying her new skirt and Christmas candy corn I just sent back with her husband. Miss you Oog!
Anyway, last year at about this time I was introduced to the brand Pedro Garcia when I was shopping Nordstrom's end of season sale. I tried on a few pairs but there was something off about every pair I tried on. One was too tight, one the heel was too high, another had straps too loose for my ankles...I didn't end up buying any but I had a feeling that one day my perfect pair of Pedro Garcia's would come.
It was in Last Call that I saw them. They were beautiful and they were perfect...but again these were a full size too large and $300, which was a little more than I wanted to spend but I had to have them. At the time I didn't realize that they could call other outlets and try to track them down. A month later when I realized...it was too late. And so my internet search began. I googled Pedro Garcia jeweled wedge and FINALLY I had a name - Talisa, retail $750. They had them on
Outnet
for 39.5 and 40.5 for $350...and I needed a 40. I watched them for months thinking maybe I can squeeze into the smaller size. I scoured eBay for months. Never a size 40. And then they sold out everywhere.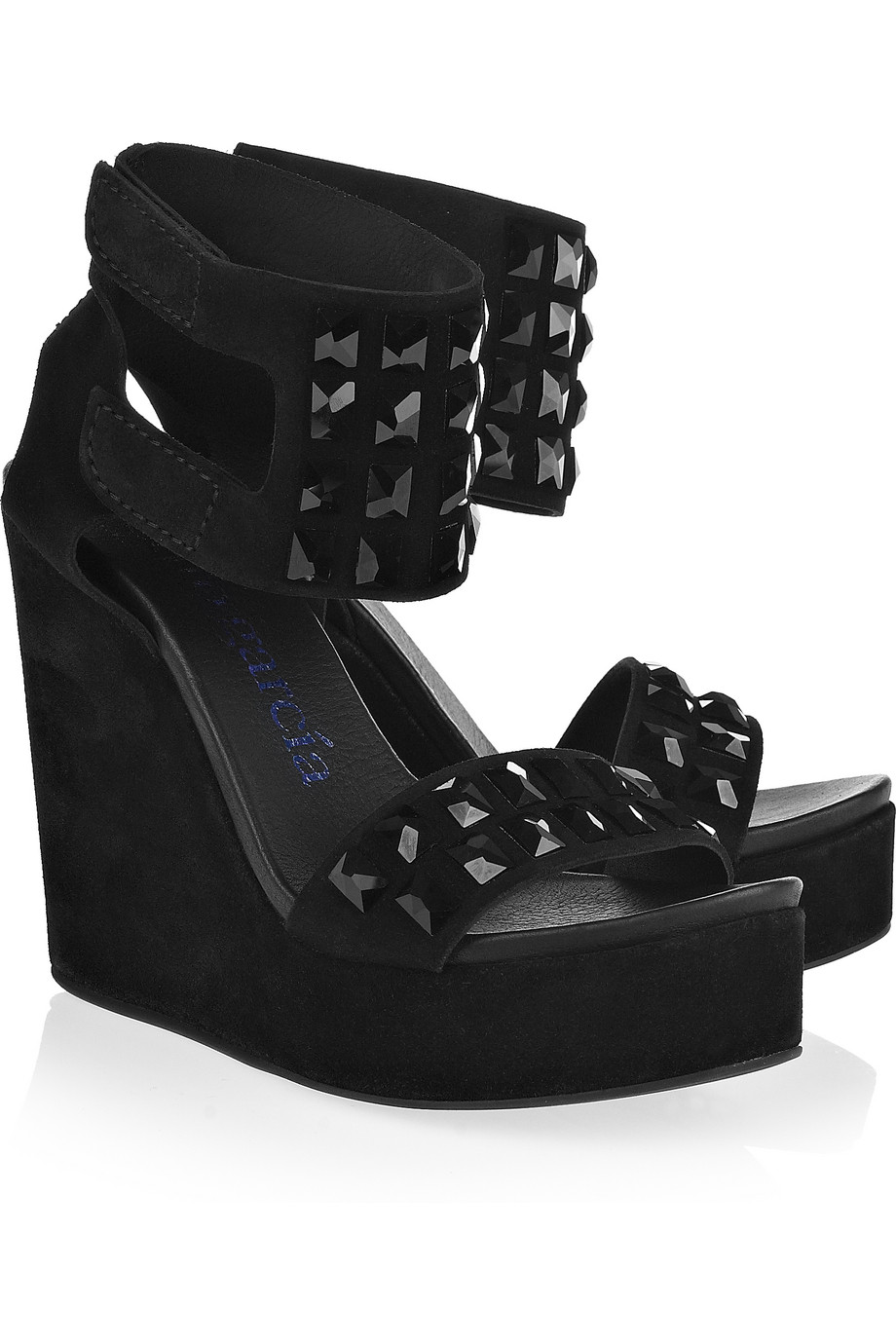 Pedro Garcia Talisa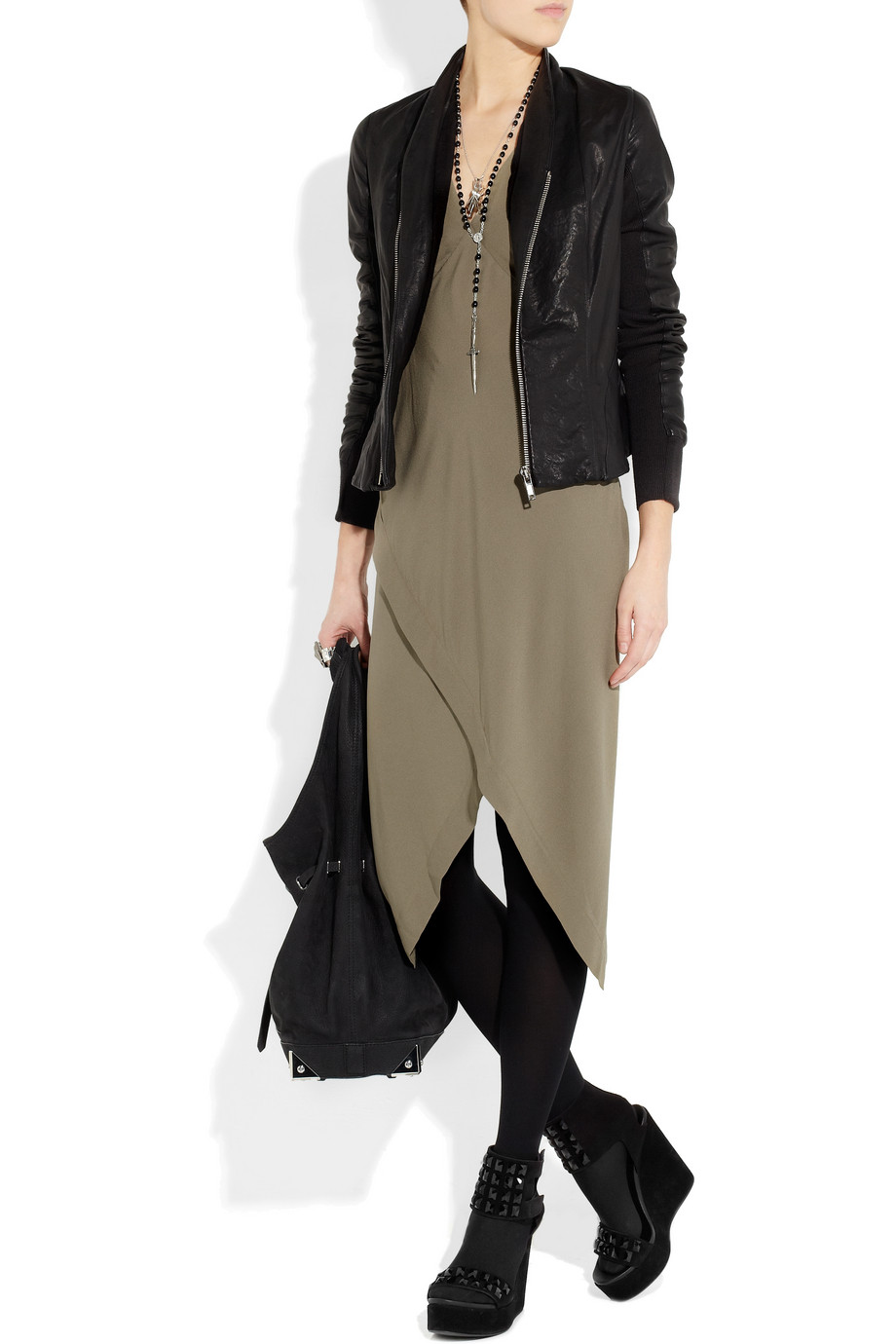 Cute with tights too :) How me is this outfit?
So tonight, almost a year later I was checking eBay for another pair of my favorite Jimmy Choo Pekabo wedges that I scored at the sample sale last year for $90. I have easily 100 pairs of designer shoes and these were pretty much the only pair I wore last summer because they are so comfortable. I could probably run a marathon in them.
I decided to look for my elusive Talisas. And again no Talisas :(
My Jimmy Choo Pekabo wedges - I was thinking about getting the nude ones too. LOVE!
So I went to randomly went to
Yoox
because from time to time they have cheap Pedro Garcias. I'm scrolling thru (they never list the style names which is so annoying) and THERE THEY WERE. One pair left and guess what size???? MINE! Did I mention they were $130!!!!!!!!!!!! If that wasn't exciting enough
ebates
has 4.5% cash back and I found a coupon (
RMNBONUS)
that expires tonight for 10% off and free shipping. I just scored my OMFG shoes that I've been lusting after for a year now for just $117 (not including ebates). That's almost 85% off.
Yoox, if you cancel my order I'll kill you. I will reach through the internet and strangle you to death. I NEED these shoes.
I may not have scored a Chanel sale bag this season but I got me some pretty new shoes.
This year may we all find what we desire :)
Shoppinggal